Sunday, April 14, 2019 Next Date
3:00 - 5:00 pm
Esquimalt United's Wheeley Hall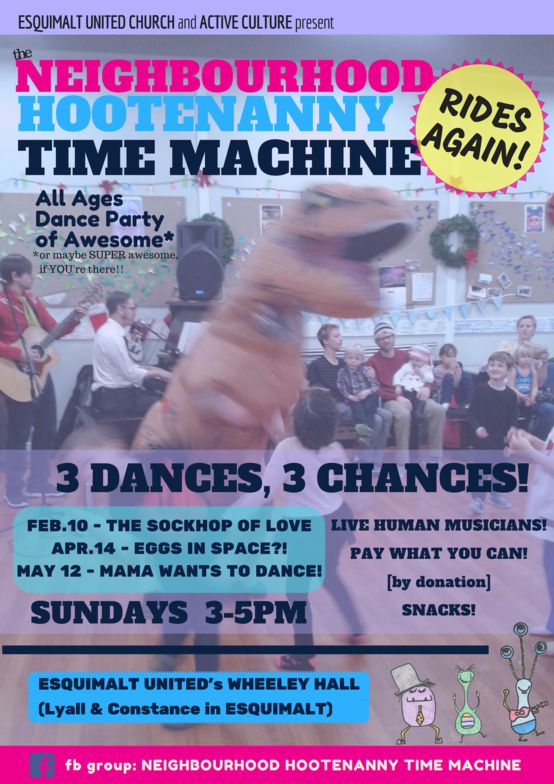 Join your nieghbours, friends, and Brooke Maxwell and some of his friends for a couple hours of great music, dancing and snacks.
February 10 The Sockhop of Love
April 14 Eggs in Space?
May 12 Mama want to Dance!
Pay what you can
Snacks available
Co-sponsored by Esquimalt United and Active Culture