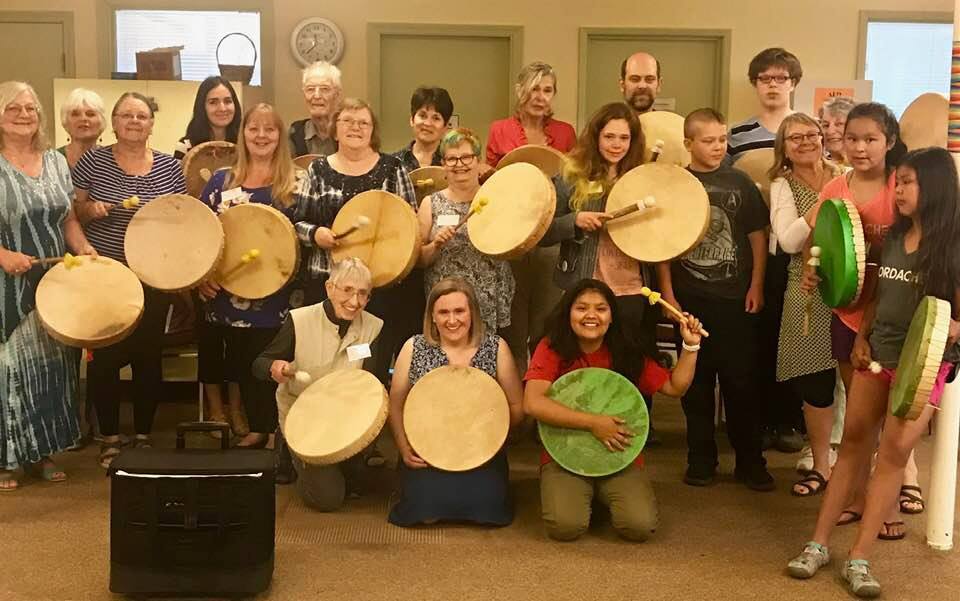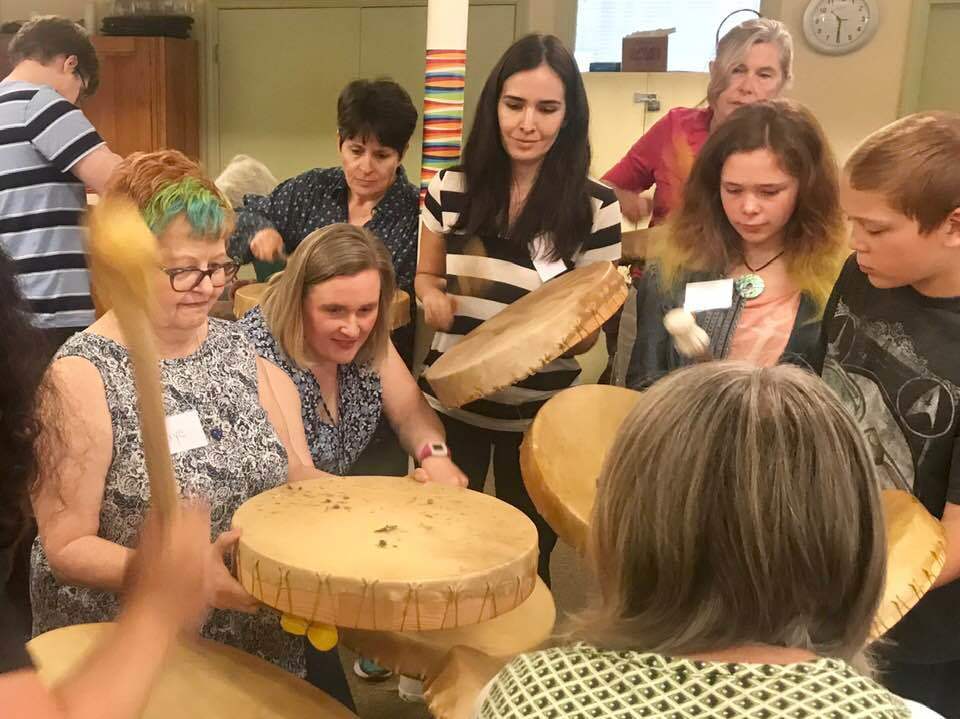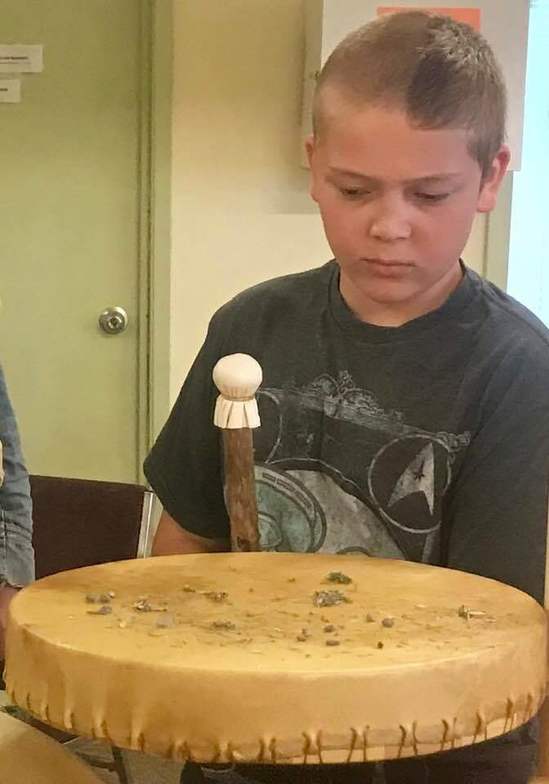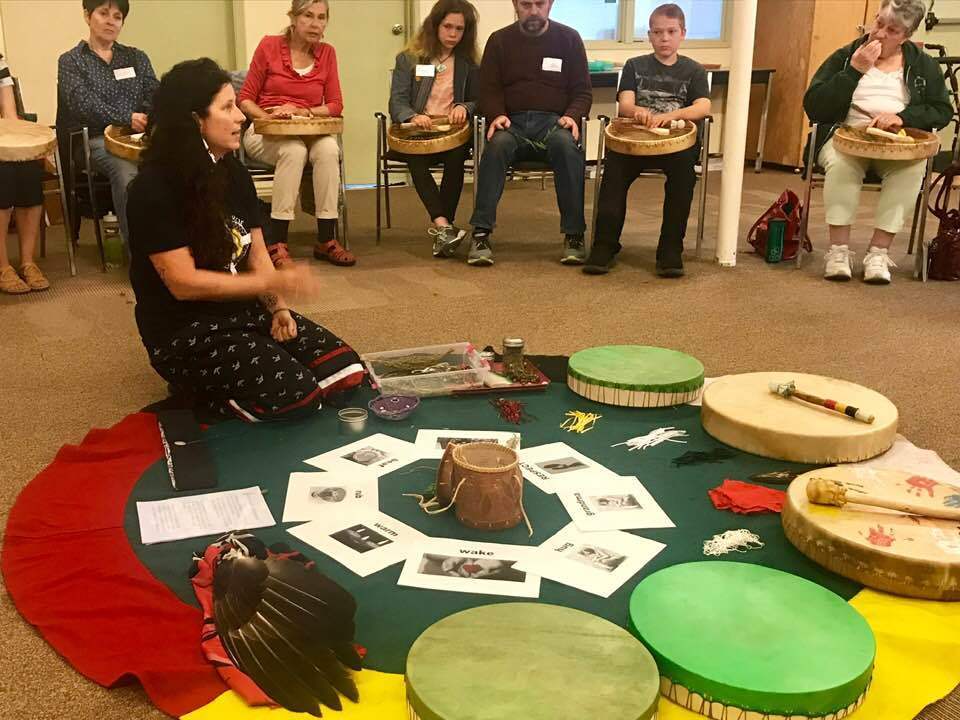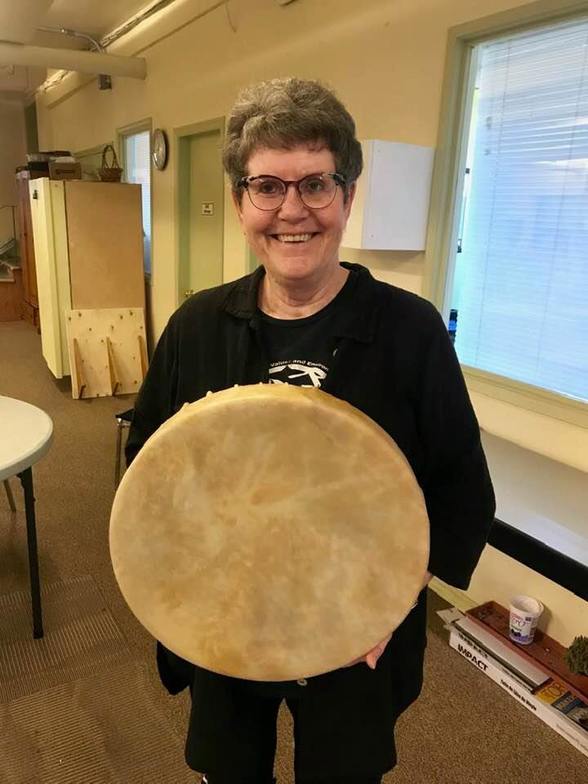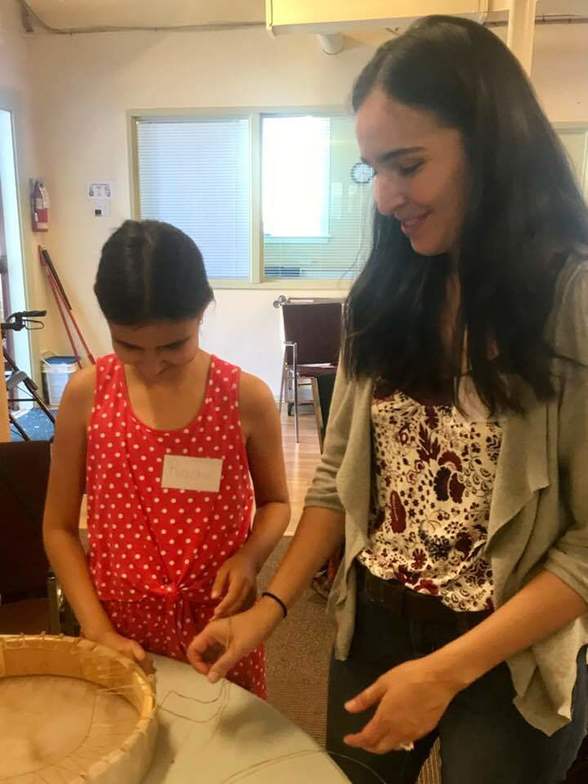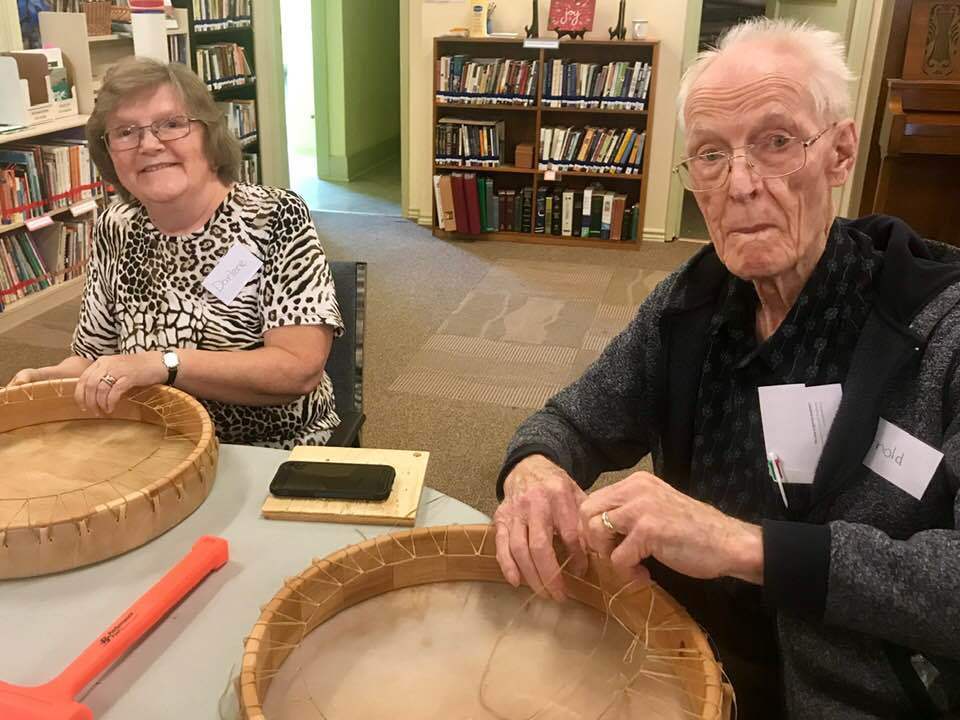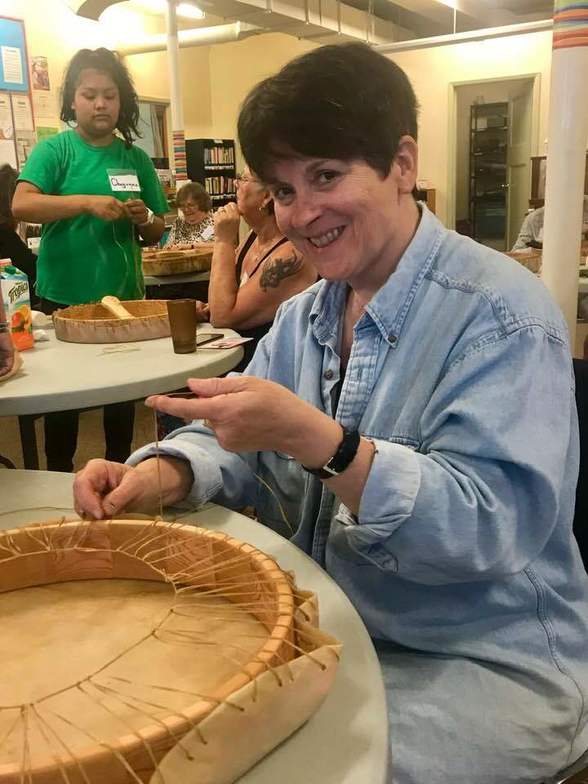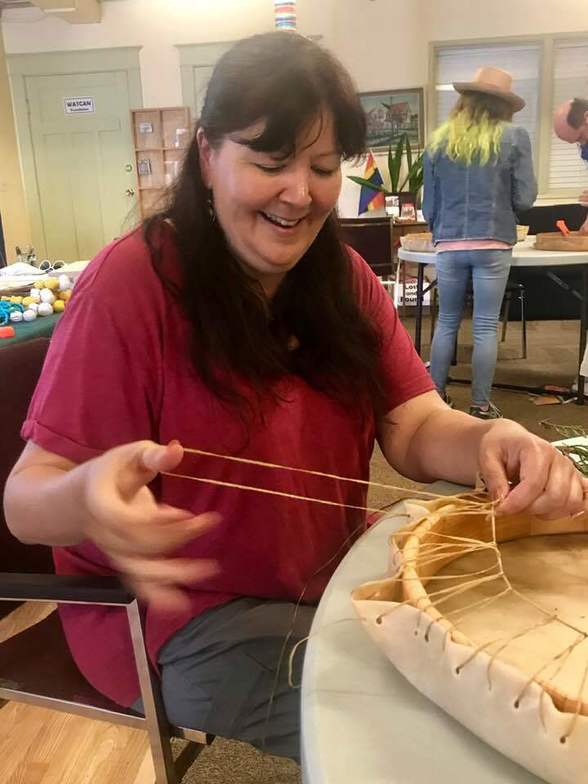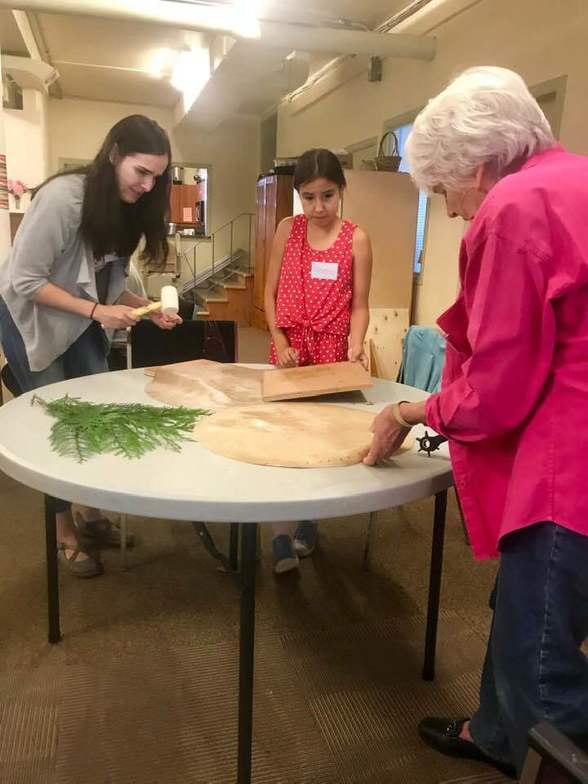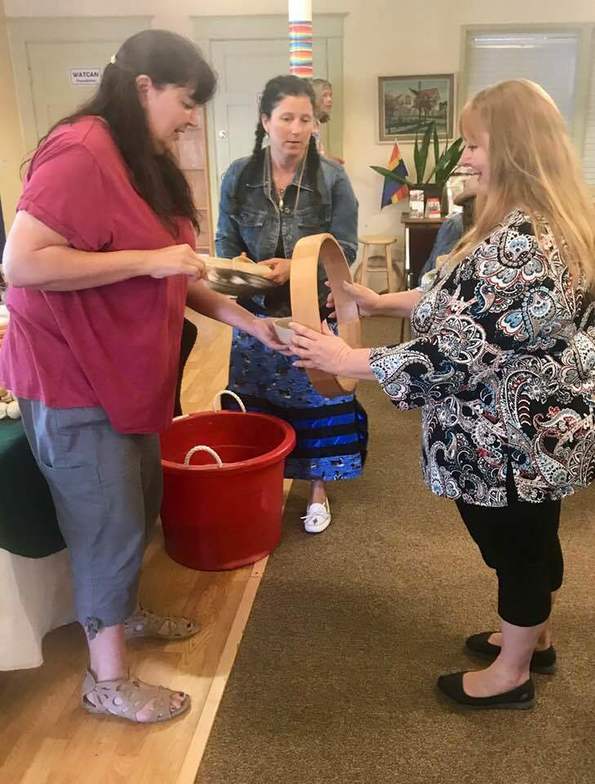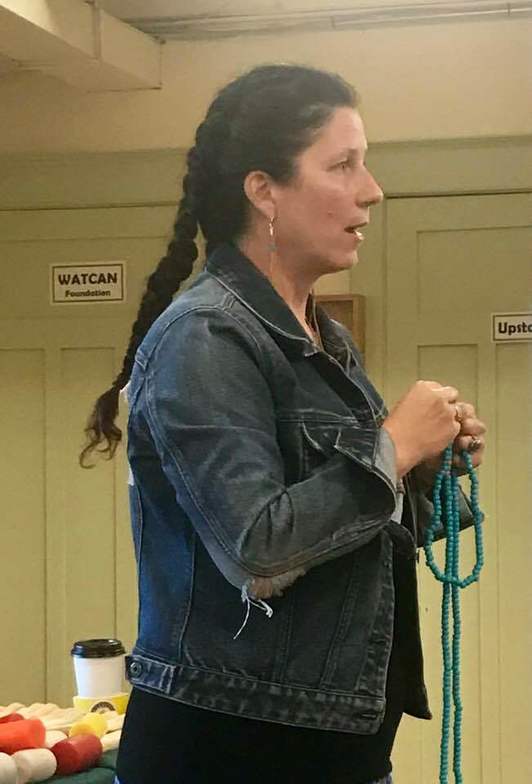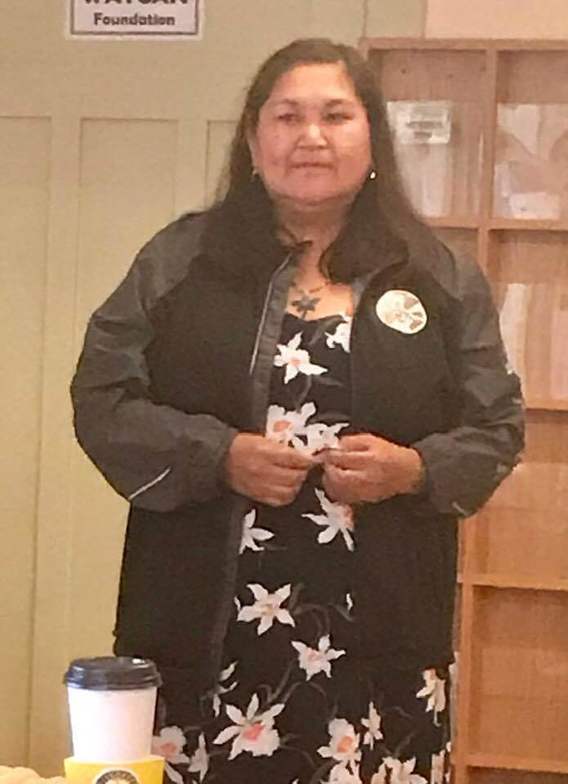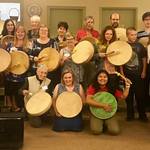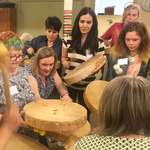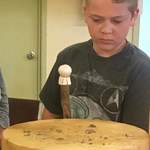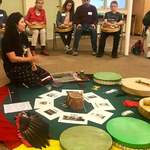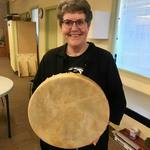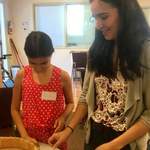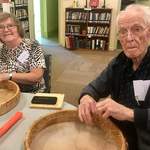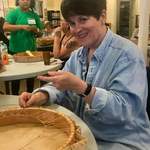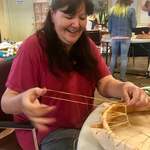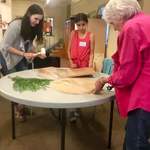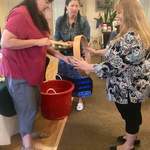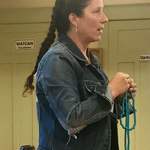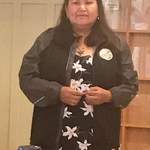 Terry Dance-Bennink reports on the drum-making workshop held June 15 and 22:
Part 1
"I never knew making a drum could be such hard work! The drum-making workshop at Esquimalt United Church [June 15] was amazing. Led by First Nations facilitators (Sarah Rhude, Pam Russ, & Cheyenne) and welcomed by Diane Sam of the Songhees Nation, we smudged, hammered holes into elk skin, threaded sinew, cursed knots, tightened handles, and three hours later, 20 settlers had drums. The drums will be awakened [June 22], as we learn sacred songs. Our respect for First Nations culture and resilience deepened through this first-hand experience. Indigenous Peoples have been on this land for 10,000 years and have invaluable skills to share. Also, special thanks to the men in a local penitentiary who made the beautiful cedar rings for our drums."
Part 2
"What a way to celebrate Indigenous Peoples Day! We woke our drums, which we'd made [June 15], guided by First Nations leaders, Jessica Sault and Sarah Rhude. The drums literally vibrated as we surrounded each person in a traditional ceremony. Jessica also gifted us with a new song, which some of us will share [June 23] at Esquimalt United at 10:30 am [see video below]. We have a whole new appreciation for drumming and Indigenous spirituality. Reconciliation in action."