Sunday, May 26, 2019
1:00 - 3:00 pm
Sanctuary
This event has already occurred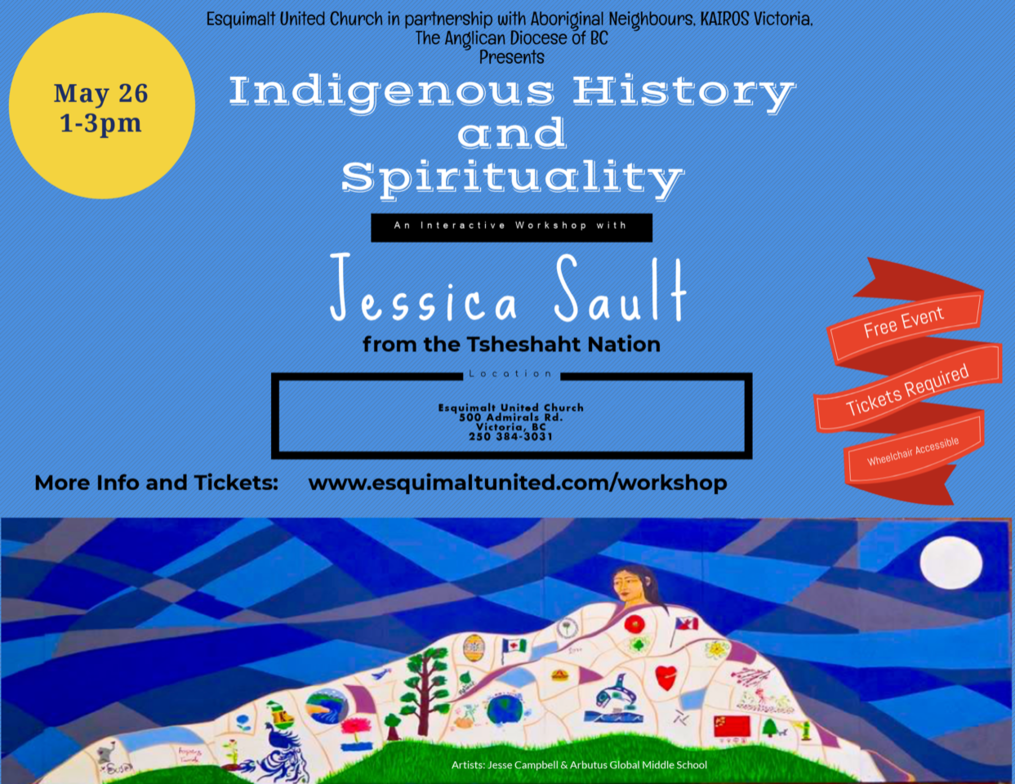 This is an interactive workshop on First Nations philosophies and spirituality. Jessica Sault of the Tseshaht First Nation is a community and workshop leader, artist, drummer, and says the history of her people is remembered most vividly when it is sung. She is also a member of ANSWER drum group ( All Nations Strong Women for Education and Reconciliation).
Esquimalt United Church presents this workshop in partnership with Aboriginal Neighbours, KAIROS Victoria and the Anglican Diocese of British Columbia.
Workshop is free though donations are welcome. Please register at the Eventbrite page.
This is an accessible event/building with an elevator for those who may need one.