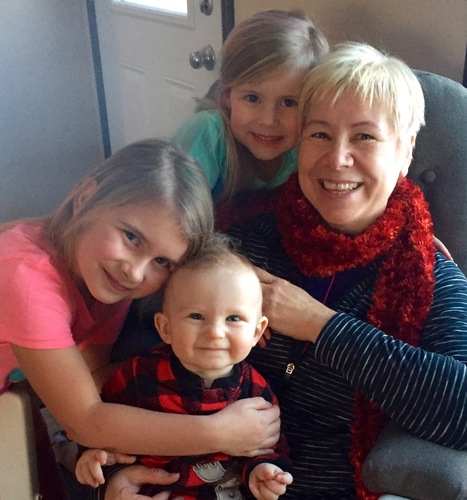 Leanne came to us a number of years ago, and endeared herself to us. She initiated times of meditation in our worship services, and also 'Sacred Pause'--a series of weekly mid-week opportunities to gather in peace to contemplate the deeper things of the season at hand (Advent and Lent, particularly). Her reflections, her loving pastoral care, her enthusiasm in inspring things like the Hootenannies and other creative pursuits have all left their mark on our congregation. As well, she created 4 beautiful Advent banners that will we cherish for years to come.
A health issue suddenly arose, and she first was on short-term disability for 6 months, but that needed to move into an up to 2 year time of long-term disability as doctors endeavored to bring her back to full health. During that period of time, we have had two supply ministers, as well as the involvement of our lay worship teams. Throughout this full 2 and 1/2 year time period her position as minsiter was held for her, with the hopes and prayers that she could return.
Recently Leanne, under consultation with her doctors, has found it necessary to tender her resignation. Although her health is improving, her doctors tell her that she will need perhaps another year to regain more strength. So, with heavy hearts and deep regret we announce that she will not be able to return to her ministry here. We offer our prayers for her continued recovery, and also for new doors of opportunity for her to find a place of ministry.